Sifu Francis Fong UK Seminars 2014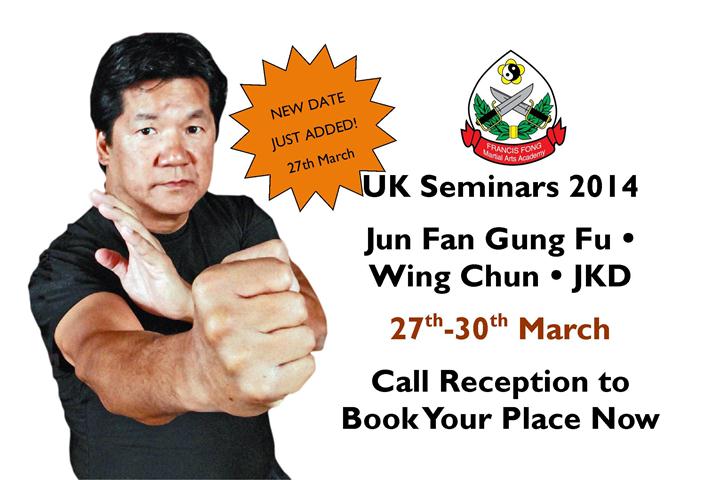 What:
Laurence Sandum's Black Belt Martial Arts Academy is excited to be hosting Sifu Francis Fong in March 2014 for a weekend of seminars.
When:
Thursday 27th March 8:00pm-10:00pm
Friday 28th March 6:00pm-8:00pm / 8:00pm-10:00pm
Saturday 29th March 2:00pm-4:00pm / 4:15pm-6:15pm
Sunday 30th March 11:00am-1:00pm / 1:45pm-3:45pm
More Info:
For more information, and to secure your place, call academy reception on 01245-467680.
NB. Discounts for instructors available.