Kickboxing Classes in Kelvedon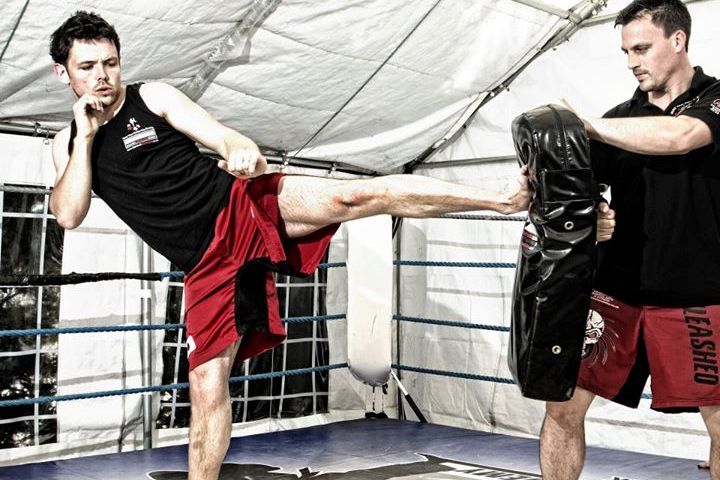 Looking for Kickboxing Classes in the Kelvedon, Witham, Colchester or Chelmsford area?
Kickboxing at at Laurence Sandum's Black Belt Martial Arts Academy is an EXCELLENT WORKOUT, blending western boxing with kicking from Karate, Taekwondo and Muay Thai.
For Men and Women of all Ages!
Equally popular for females as well as males, our teaching are such that those who don't want to enter competition (which is the majority) can still attain excellent boxing and kickboxing skills and the ability to defend themselves using this art, in safety without any injuries.
Affiliation
Laurence Sandum's Black belt Martial Arts Academy is a member of United Kingdom Martial Arts Self Defence Association (UK MASDA). The UK MASDA has a strong lineage to some of the best Kickboxing instructors in the World.
Why Choose Laurence Sandum's Black Belt Martial Arts Academy
We focus on:
Safety
Fun
Self Defence
Confidence Building
Developing Self Confidence
Leadership Skills
Success to Black Belt and Beyond
Award Winning Martial Arts Academy
If you are looking to learn Kickboxing in Kelvedon then please contact us to arrange a FREE trial class, where we can discuss your individual requirements.