Fitness Academy Open Day – Saturday 27th April 2013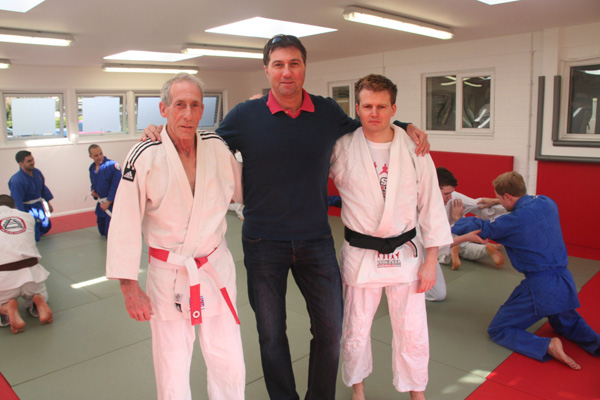 Saturday 27th April saw hundreds of people experience a martial arts spectacular promoted by Laurence Sandum's Black Belt Martial Arts Academy in Chelmsford with the opening of their brand new building.
Talk Sport Radio Presenter and former Essex Cricket Captain and England International Ronni Iranni officaly opened the new building and also gave a speech on the benefits of Martial Arts. He has been a long time student of the Martial Arts Academy in Boreham and he and his family too enjoy the benefits of martial arts.
Joe Norman 7th Dan Judo Instructor and Head of the "All England Judo Federation" and John McCarthy 6th Dan Judo Instructor and British and European Judo Champion also gave the academy their seal of approval and the facilities will be used for major British Judo Federation Events and Seminars.
The new building will enable the 'award winning' academy to hold even more martial art classes from kids and adult Judo to Kickboxing and MMA classes, contact The Fitness Academy to book your free 1 -1 martial arts Intro session and for more information on all the classes.
The open day was a great success with special FREE classes being held every hour for people to try.
Laurence Sandum's Black Belt Martial Arts Academy in Church Road, Boreham, is a National Centre of Excellence for Martial. There are daily beginner classes available in age specific classes right through from 4 – 70 years of age. Classes include, Kickboxing, Muay Thai, Brazilian Jiu Jitsu, MMA, JKD Jun Fan Wing Chun, Filipino Martial Arts, Judo, Self Defence and many more.
If you are looking to learn any the martial arts we teach in Chelmsford then please contact us to arrange a FREE Private One on One session with one of our qualified instructors, where we can discuss your individual requirements.