Getting through the stigma of a perceived male dominated environment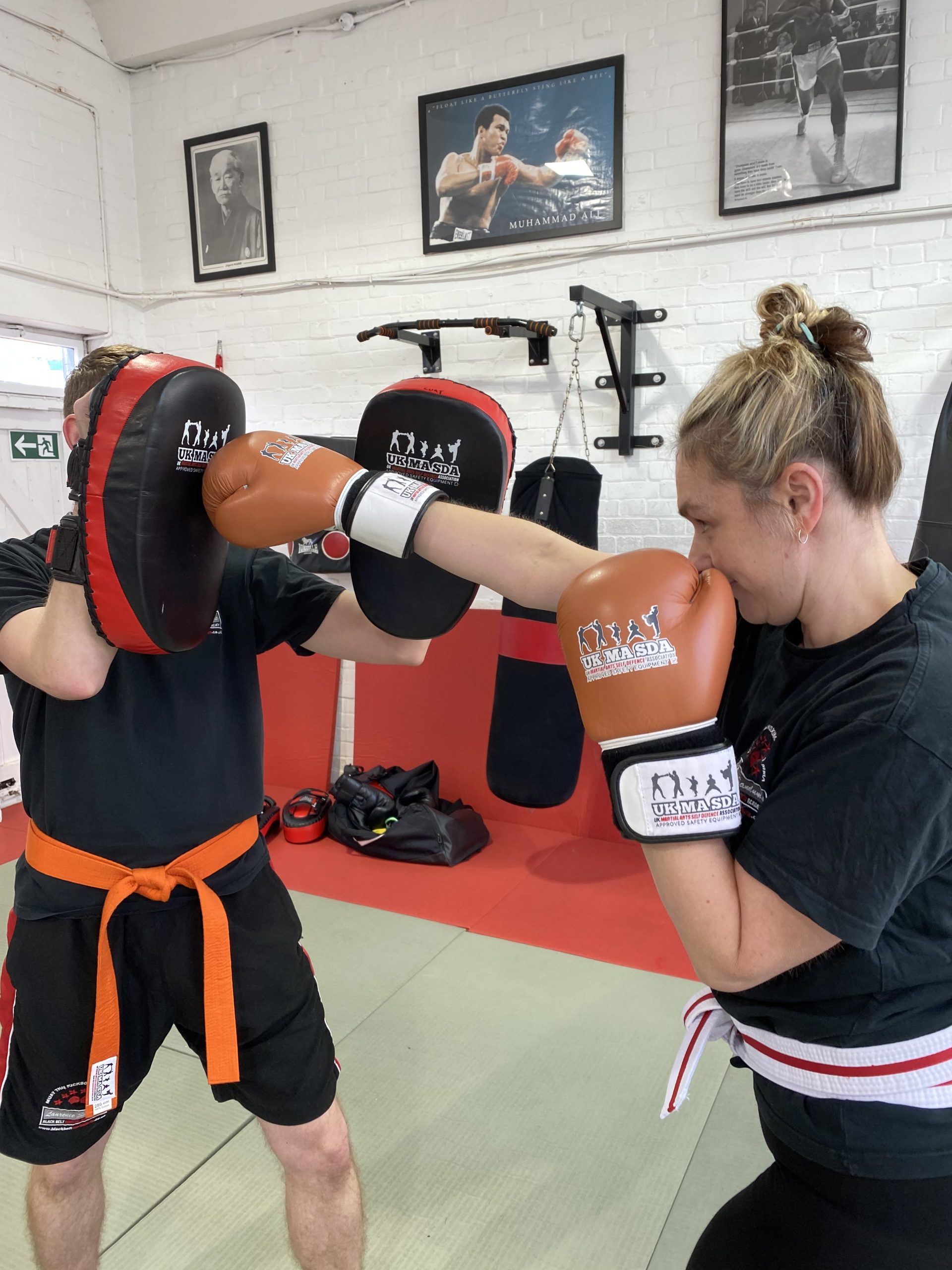 When you picture a martial arts academy, you may be seeing in your minds something that is dominated by the scenes of male testosterone being on display in abundance. May be your picturing guys grappling to become pack leaders, gladiatorial like readying themselves for their next cage fight, perfectly correlating to that common sight of muscle bound guys admiring muscle definition in the floor to ceiling mirrors of the local gymnasium. The reality really couldn't be further from the truth!
We have huge admiration for the body building fraternity and the incredible dedication that both men and women give to their sport, but here at our Kelvedon academy we practice some very ancient and some not quite as ancient forms of martial arts. We train people of all ages and sexes to become confident individuals, who thoroughly enjoy the experience and sense of wellbeing martial arts provide.
Dispelling the myth
Our membership is extremely diverse, and yes, we do have guys and girls looking to progress into mixed martial arts competition, but most of our members just want experience the levels of fitness and wellbeing martial arts provide. From little tots who are experiencing their first years at school, to retirees who are looking for longevity of life through improved metabolism, our membership is incredibly diverse, and atmosphere highly inclusive for all. We pride ourselves on the diversity of our membership.
More and more female members
Female membership is growing with many ladies now wanting to learn martial arts for fitness reasons, and self-defense. The unfortunate aspects of modern life and the dangers that surround us is drawing more and more female members to want to become more confident should a situation arise that they need to protect themselves. Becoming assured at self-defense is a perfect confidence boost and can also be a life saver should someone be faced with a dangerous or potentially life threatening situation.