Guro Daniel Lonero Seminar – September 2013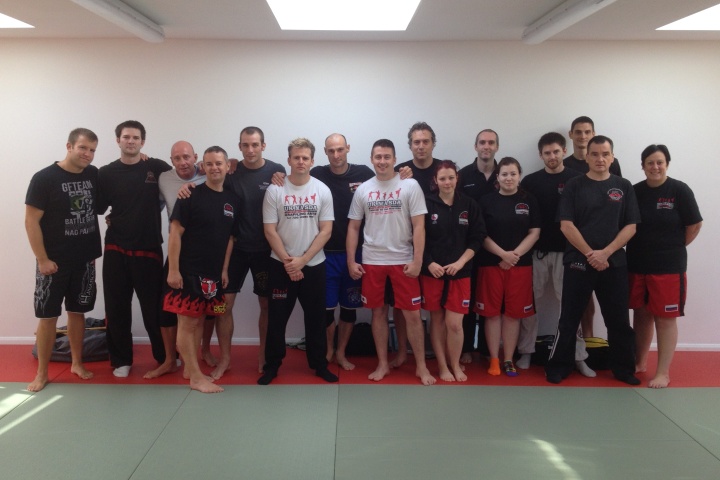 On Saturday 28th and Sunday 30th September, Laurence Sandum's Black Belt Martial Arts Academy in Chelmsford Essex, was proud to host, Inosanto Academy instructor, Guro Daniel Lonero for a weekend of seminars in Jun Fan Gung Fu,  Filipino Martial arts (Kali) and Silat.
The weekend consisted of four two-hour sessions.
1) Jun Fan Gung Fu trapping to grappling drills
2) Balintawak mother drill and variations
3) Silat entries and takedowns
4) Single knife drill variations
Feedback from all attendees was excellent; with everyone leaving freshly invigorated, with some new material to include in their own training.