Guro Daniel Lonero Seminar – September 2014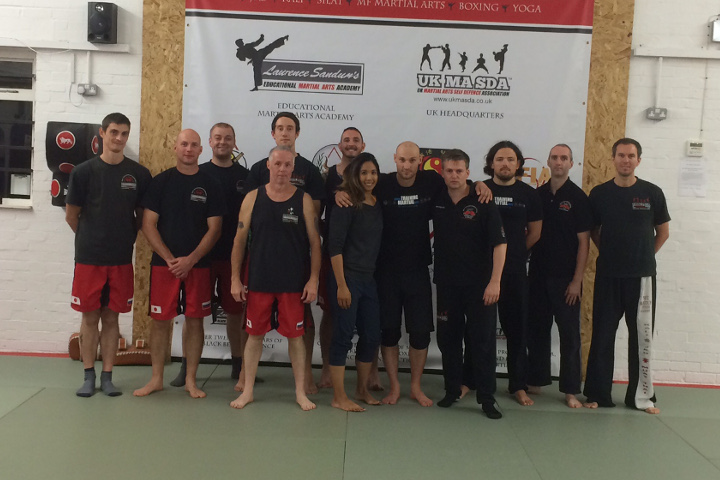 Friday 26th September saw Laurence Sandum's Black Belt Martial Arts Academy host Inosanto Academy instructor, Guro Daniel Lonero for a double session of seminars in Jun Fan Gung Fu / JKD, and Filipino Martial arts (Kali).
The evening consisted of two two-hour sessions. The first focussed on JKD boxing drills before moving on to trapping drills. The Kali session focused on a mixture of siniwali drills and punyo sombrada variations.
Feedback from seminar attendees was that the sessions were outstanding; everyone went away with some new material.