Jun Fan Gung Fu Black Belt Grading – September 2012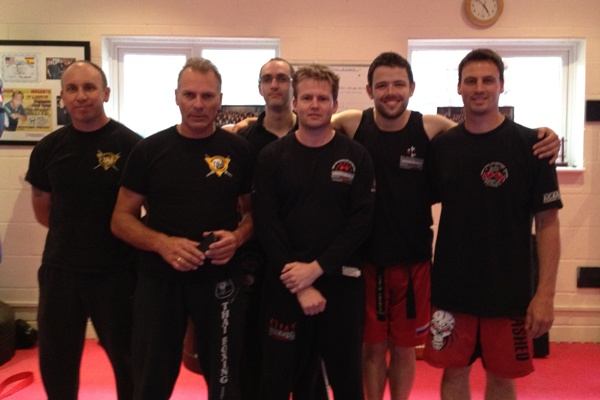 Laurence Sandum's Black Belt Martial Arts Academy in Chelmsford held another of it's regular UK MASDA Jun Fan Gung Fu Black Belt Gradings on 1st September 2012.
Among the candidates were academy instructors, Sifu David Farmer, Sifu Phil Read and Sifu Robin French; all of whom were testing for their 3rd Degree Black.
Joining them, testing for their 1st Degree, were instructors from Total Martial Arts Academy in Swindon, Tony Childs and Alan Tomasik.
The whole day grading consisted of  the candidates having to demonstrate any material from their previous grades, as well as specific syllabus for the grade they were testing to.
The continual hard work put in by the candidates resulted in them all passing! Well done guys!