Jun Fan Gung Fu & Filipino Martial Arts Workshop – September 2011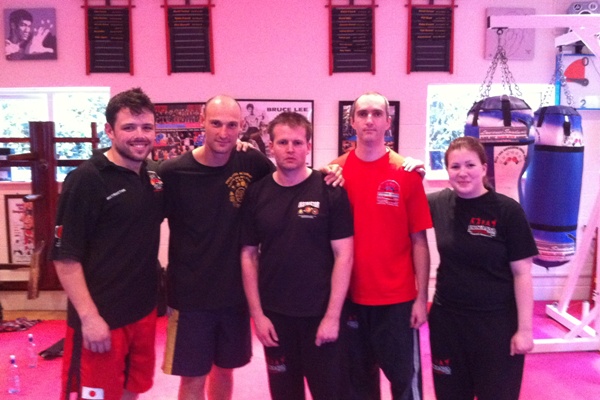 On Friday 30th September, Laurence Sandum's Black Belt Martial Arts Academyin Chelmsford Essex, was proud to host Guro Daniel Lonero for a Instructor Workshop in Jun Fan Gung Fu and the Filipino Martial arts (Kali).
Guro Daniel has trained under Guro Dan Inosanto for the last twenty years and for the last seven years has worked, teaching classes, at the Inosanto Academy in Marina Del Ray in California.
The workshop comprised of four one-hour sessions.
1) Advanced Jun Fan Kickboxing footwork and closing drills
2) Jun Fan trapping drills, focusing on distancing and sensitivity
3) Balintawak mother drill and variations
4) Single knife drill variations
All attendees lef tthe seminar with drills and variations that they can implement in their own training and teaching.