Jun Fan Gung Fu JKD Seminar & Black Belt Grading – July 2014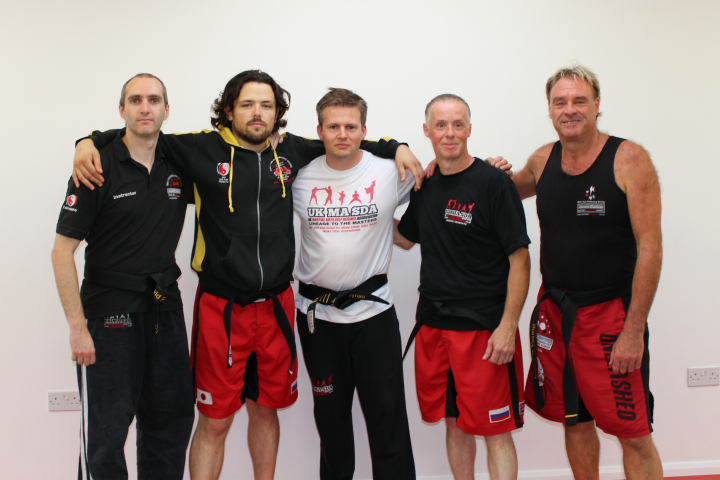 Saturday 12th July 2014 saw Laurence Sandum's Black Belt Martial Arts Academy, in Chelmsford, hold its latest Jun Fan Gung Fu Black Belt gradings.
Grading on the day was Mark Damm, for his first degree, and academy instructor Graham Young, for his second degree.
The day consisted of, first ,assessment on all of their syllabus material, before moving on to a gruelling fitness assessment.
After the seminar, the two candidates eagerly waited for Sifu Laurence Sandum to finish his written appraisal of their performance. The two candidates hard work and determination on the day, and in the build up, paid off as they both successfully passed!