Mark Phillips Brazilian Jiu Jitsu Seminar – November 2013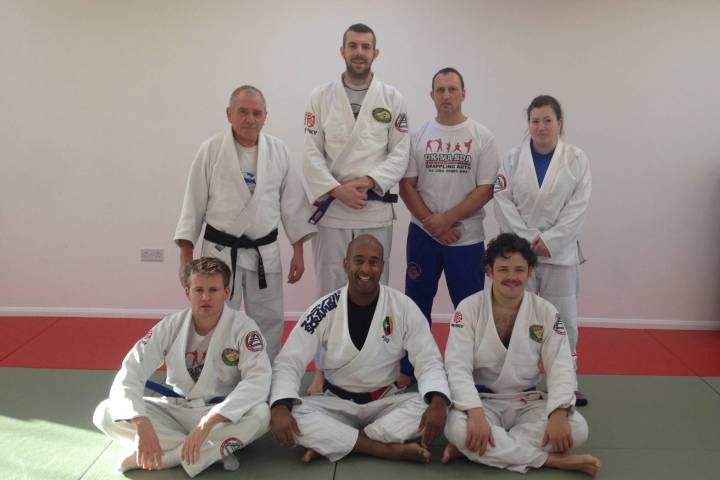 On Saturday 23rd November 2013, Laurence Sandum's Black Belt Martial Arts Academy in Chelmsford hosted another of it's regular Brazilian Jiu Jitsu seminars; this time with Marc Walder Black Belt, Mark Phillips.
Mark took a conceptual approach to teaching those in attendance a number of aspects of the guard; how to maintain it when someone tries to break and pass it.
Those that attended the session all walked away with some great new things to consider and include into their training.
Thanks to Mark for giving such an excellent seminar.
Keep an eye on our Facebook events page for the latest seminars and events the academy has coming up.