Mike Diaz Gracie Jiu Jitsu Seminar – May 2013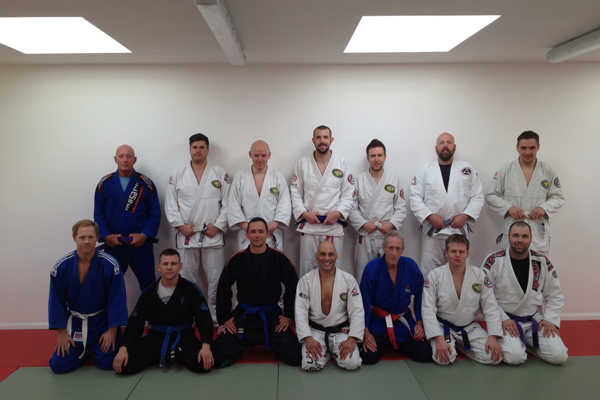 May 4th – 5th 2013 saw Laurence Sandum's Black Belt Martial Arts Academy in Chelmsford host Pedro Sauer Brazilian Jiu Jitsu Association 2nd Degree Black Belt Mike Diaz on is first ever visit to the UK.
For this series of sessions, Mike Diaz focused on Brazilian Jiu Jitsu (BJJ)
The Saturday session focussed on the PSBJJA White to Blue Belt allowing students to prepare for their gradings on Sunday morning. The session also allowed Mike to provide some tips on fine tuning techniques to improve their effectiveness.
The Sunday morning session saw several students testing for their blue belts and others for stripes on their white belts. After a thorough three and a half hours we are pleased to announce that all students who tested were successful.
The Sunday afternoon session provided attendees with a chance to ask Mike questions about how he might deal with particular positions or for advice on areas they were having problems with.
A big thanks to Mike Diaz for taking time out from his own full time martial arts academy in Park City, Utah, USA to provide our students with the benefit of his knowledge.