Muay Thai Seminar & Black Belt Grading – October 2011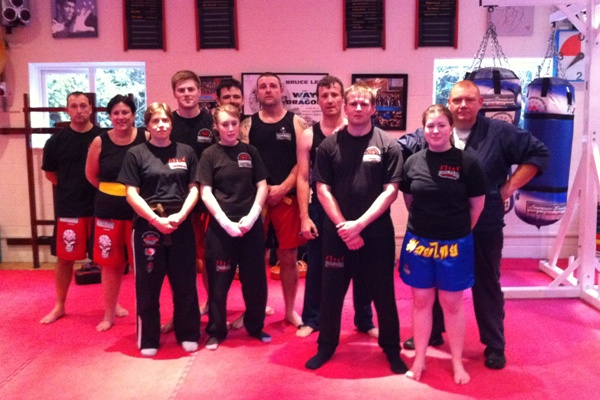 On Saturday 8th October 2011, Laurence Sandum's Black Belt Martial Arts Academy in Chelmsford held one of it's regular Black Belt Muay Thai Gradings.
The morning consisted of Alex Barnett being assessed in all of her syllabus material.
The afternoon saw an excellent seminar taken by Master Thaiboxing instructor Simon Wells, covering footwork, elbows, types of pad work and fitness drills.
After the seminar, Alex was had to spar, befor ebeing put through a gruelling fitness test, before finding out whether she had passed.
Alex's hard work and determination, both on the day and in the build up, paid off as she passed!