Martyn Rackham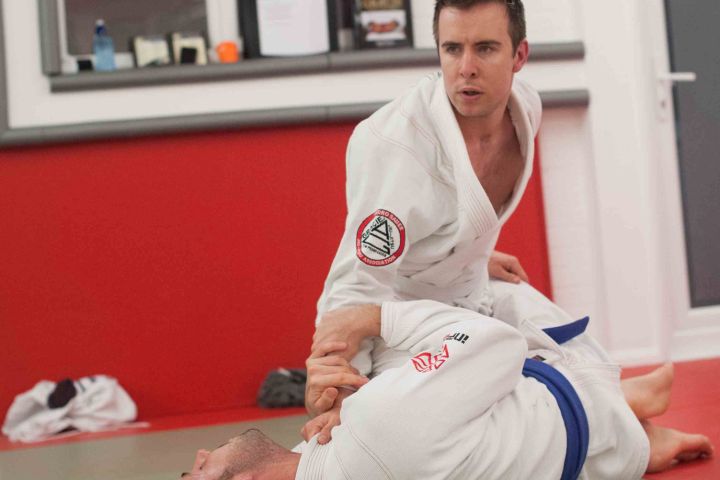 I started training at Laurence Sandum's Black Belt Martial Arts Academy in April 2011, joining the Gracie Jiu Jitsu class after attending a trial class with one of my close friends was already training GJJ. Within minutes it became clear that this was exactly what I needed to compliment my existing skill set, having spent several years training in Kickboxing and Muay Thai. Despite having trained in martial arts for years I had little or no grappling experience and felt that my self defence was not as good as it should be.
My goals were to learn some more self defence techniques and especially to improve my grappling, I am now over two years into my membership and loving every minute of it! Not only have I improved my knowledge and competency in self defence and grappling but I've also helped friends and family to do the same and a number of these are now also club members. The lifestyle that is encouraged from training Gracie Jiu Jitsu has helped improve all aspects of my life, helpling me to become a more confident, healthier and happier person who is safer and better able to defend his loved ones more than ever.
The quality of the instruction I have received from the instructors has been second to none and the attitude of the other students genuinely has turned strangers into some of my closest friends and this just makes training at the club even more enjoyable and productive.
I was very pleased to receive my 4th stripe earlier this year from Professor Mike Diaz a 2nd degree Pedro Sauer Black Belt at one of the many excellent seminars that are also on offer at the club, Laurence really does seem determined to bring the best in the world to train with us in Chelmsford!
I would highly recommend training in Gracie Jiu Jitsu or any other art at Laurence Sandum's Black Belt Martial Arts Academy to anyone, I hope to see you on the mat soon
Martyn Rackham
Academy Student
18th December 2013